Crystal Cove State Park Newport Beach
---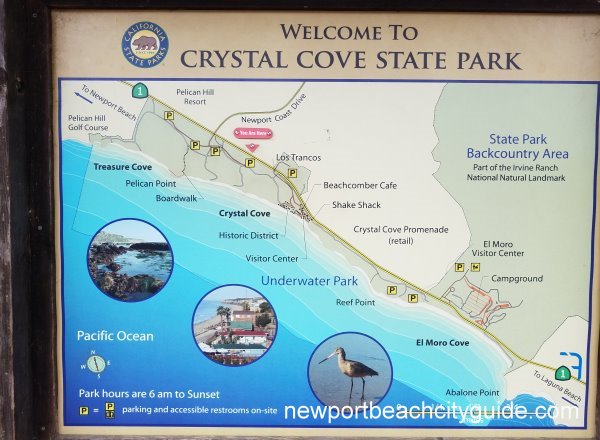 Crystal Cove State Park
8471 Pacific Coast Highway
Laguna Beach, Ca 92651
---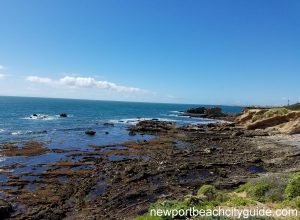 ---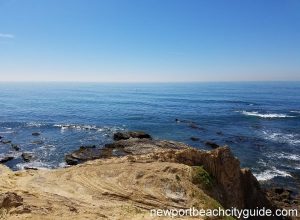 ---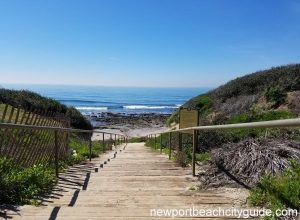 ---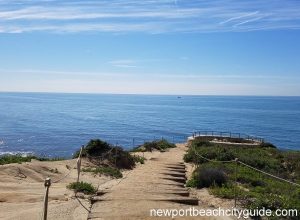 ---
Little Treasure Cove is at the northernmost part of Crystal Cove State Park. During low tide there are many tide pools to explore here. There is a trail that ends at a nice lookout spot over Treasure Cove. You can access Little Treasure Cove at the Pelican Point entrance. You can then take this trail the other way all the way to Reef Point.
---
---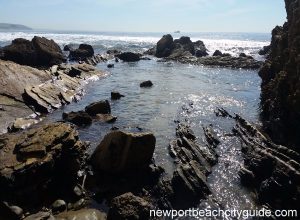 ---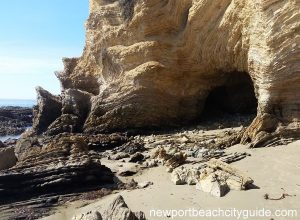 ---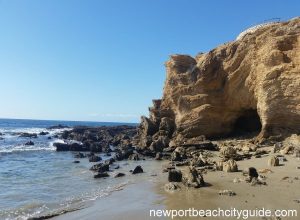 ---
Treasure Cove Beach at Crystal Cove State Park is accessed through the Pelican Point entrance across from Newport Coast Drive on Pacific Coast Highway. Treasure Cove Beach is popular with surfers, scuba divers, and tide pool explorers. Between Treasure Cove and Little Treasure Cove there is a tall rock with a cave and observation area at the top.
---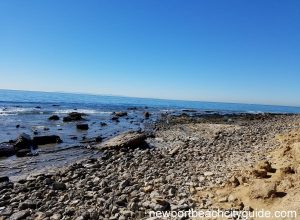 ---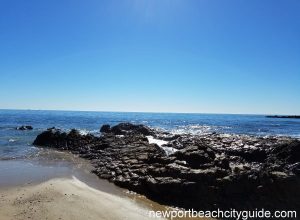 ---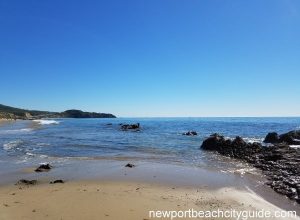 ---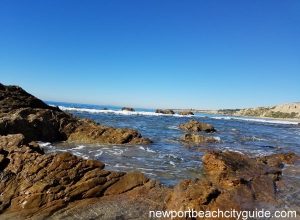 ---
Next to Treasure Cove Beach is Pelican Point Beach of Crystal Cove. This is a popular spot for scuba divers and tide pool explorers. Access is at Coast Highway and Newport Coast Drive.
---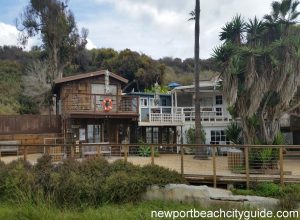 ---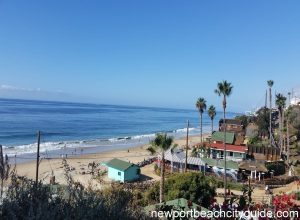 ---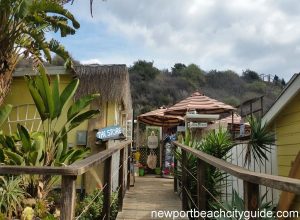 ---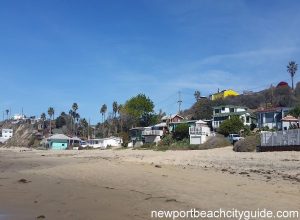 ---
Los Trancos Beach is in the Historic District of Crystal Cove State Park. This is where you'll find the Crystal Cove Beach Cottages that are available for rent. There is also a day-use, fee parking lot here across Coast Highway. The Beachcomber Cafe, the Bootlegger Bar, and a gift shop are also here. Directly above Las Trancos is the Shake Shack.
---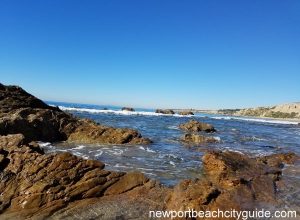 ---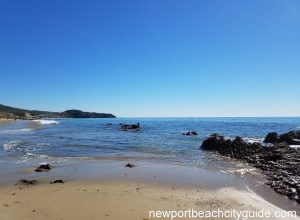 ---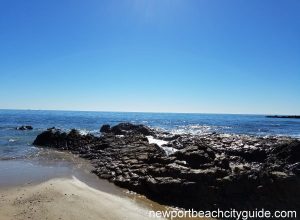 ---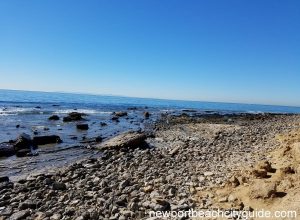 ---
Reef Point of Crystal Cove State Park is the area where you will find the Underwater Park popular with scuba divers.
---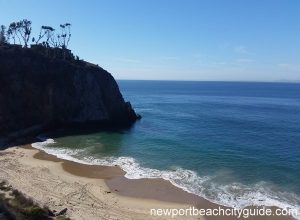 ---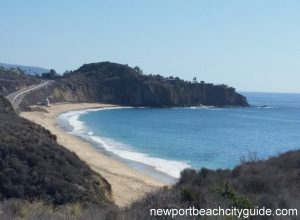 ---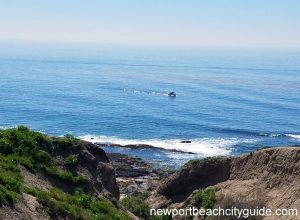 ---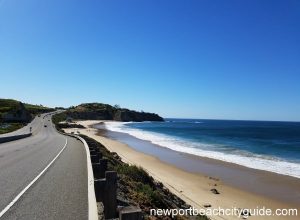 ---
El Moro Cove is across the street from the El Moro Campground in Crystal Cove State Park. This is the southern most end of Crystal Cove State Park just before Abalone Point in Laguna Beach.
---